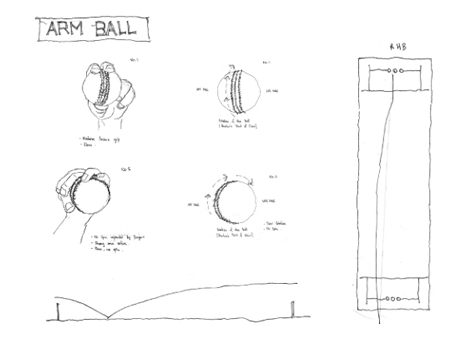 Nathu speaks to Brian Gomez, whose LankaTel T-shirt, cap and tie leave little doubt as to how ITL financed his trip.

"To be honest with you mate, I picked up the ole armball in your country." Dipak looks Punjabi and speaks fluent Kiwi.
"Your spinner took 10 wickets against us, eh? I was reserve. I watched that fella bowl in the nets. Beautiful armballs, eh? I can't remember his name…"
"Jayantha Amarasinghe?" prompts Brian, confirming beyond doubt that he is an idiot.
"Nah, mate."
"Sanjeewa Weerasinghe?"
"Don't think so. Dark bloke, kinda shaggy hair."
"Ah," smiles Brian. "Ranjith Madurusinghe." "Nah, mate. Not him. Listen,
I think we're expected on the field…"

Brian could have gone on bumbling names. Roger Wijesuriya, Sridharan Jeganathan, Don Anurasiri, Roshan Jurangpathy. Nah mate. Brian you moron. Not them.